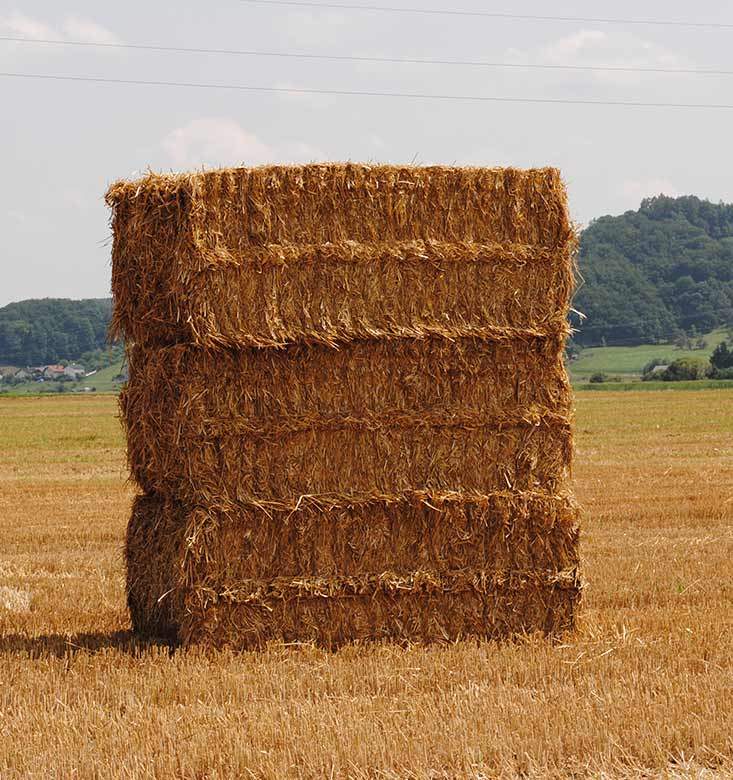 ---
Lenabox straw is suitable as litter for horses and other animals, as a supplement in feed rations, and also as a garden cover.
---
With Lenabox straw you will get a top quality product for all areas of use.
Benefits of de-dusted and cut Lenabox straw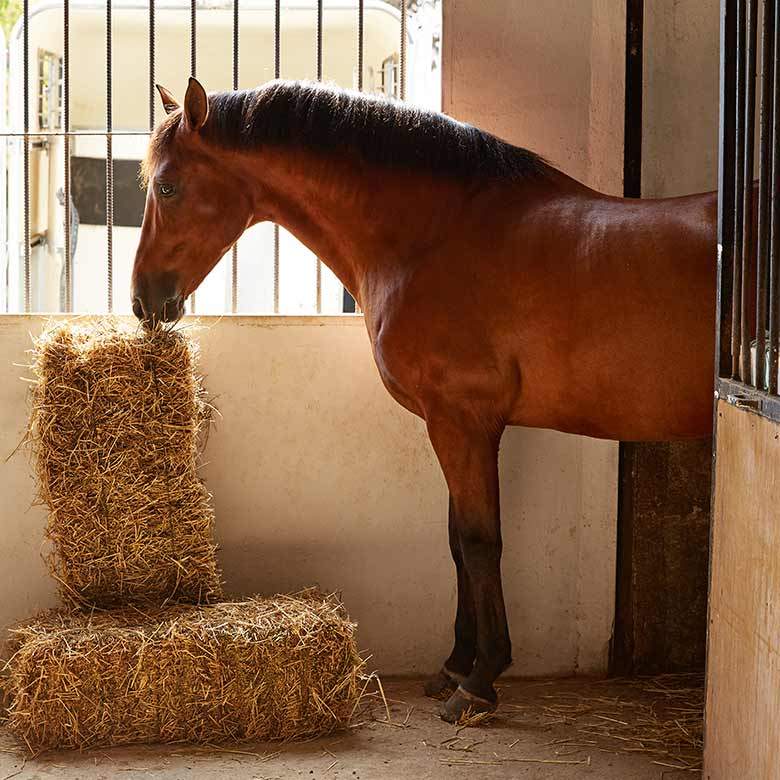 STRAW AS LITTER
The advantages of the special-cut and de-dusted Lenabox straw compared to ordinary straw are significant. Increased absorbency of straw enables better binding of dung, which, as a result, means less litter. Due to better ammonia binding, the odours in the barn are significantly reduced. Compared to traditional straw which absorbs moisture only at the ends or the breaking points, cutting enables moisture absorption throughout the entire straw length. Better absorbency means a smaller amount of litter is required. As a result, a smaller capacity for litter storage is needed.
The use of cut straw has an advantage compared to other forms of litter. Wood shavings and sawdust are popular types of litter, however their disposal presents difficulties. Excessive disposal of litter containing wood parts onto the fields can lead to soil acidification. It is very likely that in the future the disposal of such litter onto the fields will no longer be allowed, but will require arranging waste collection. Cut straw does not present such difficulties because it decomposes faster than ordinary straw.
Lenabox straw is used as litter mainly in horse breeding, poultry farming and pig farming.
When used as litter for horses in stalls (size 8–12m2), use 2–3 bales of Lenabox straw. Clean excrements from the stalls daily and replace with the equal amount of straw. On average, add 1–2 bales weekly. It is recommended to replace the entire litter once a month.
The use of Lenabox straw as litter contributes to better living conditions in the barn because the barn stays neat and tidy. Lenabox straw does not raise dust which has a favourable effect on the health of the animals.
STRAW AS FEED
Lenabox straw is used as feed in cattle farming, especially on farms with intensive cattle feeding based on corn silage, cornmeal (grits), and protein and vitamin-mineral supplements. Such feed rations lack structural crude fibres which the cattle need for mastication. The nutrients in the straw are poorly digested, therefore the straw is not a source of nutritional substances, but rather a valuable source of structural and crude fibres.
The use of Lenabox straw as a feed ration supplement has a favourable effect on the process of mastication, since the straw is ground and cut in small pieces. The amount of straw added to the feed ration is estimated from the calculated feed ration.