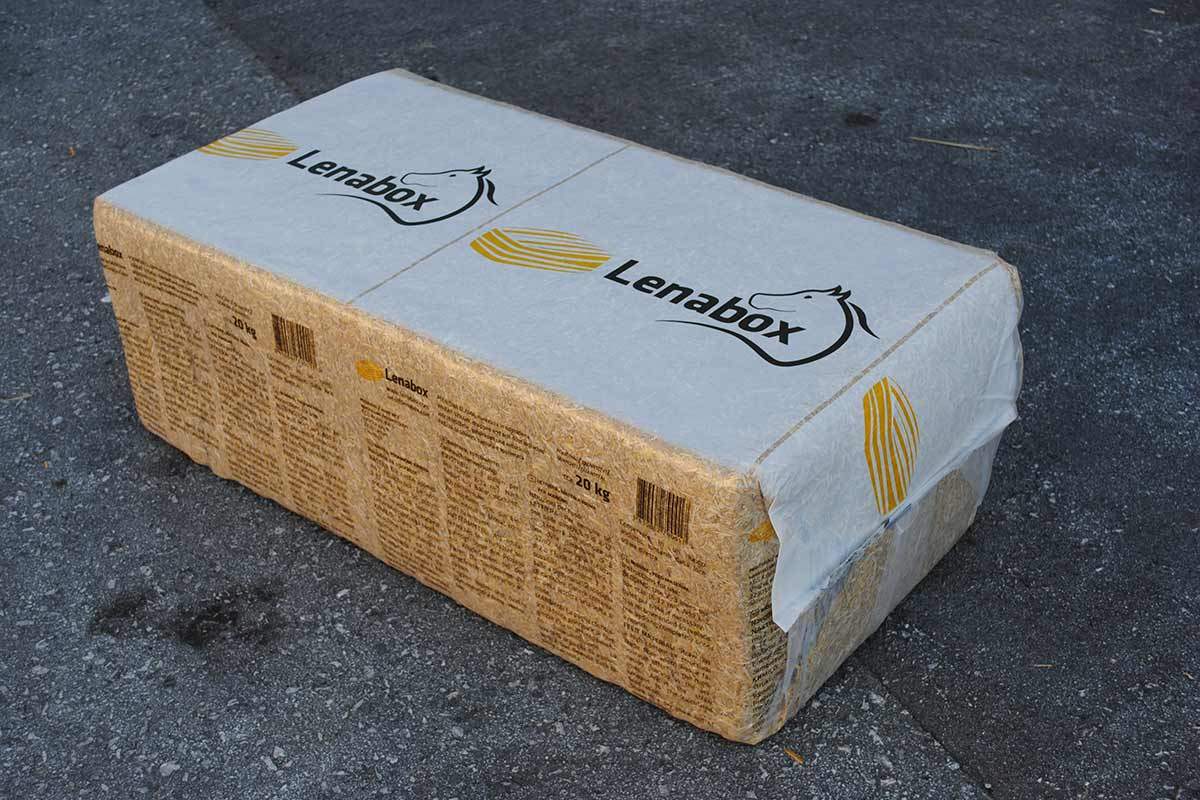 Lenabox straw 20 kg
1. August, 2019
Lenabox straw 8 kg
6,00€
Wheat straw, chopped and dust extracted
---
If you would like to order larger quantities of the Lenabox straw, please contact us HERE.
---
Instructions for use
Use 2–3 bales per box stall (8-12 m2).
Add 1–2 bales per week if necessary.
It is recommended to replace the bedding completely once a month.
Instructions for use
Straw has a high content of structural crude fibre which has a favourable effect on the rumination process in the animals.
Adjust the straw amount to the calculated feed ration.
Store in a dry place out of direct sunlight.
Related products
Wheat straw, chopped and dust extracted

9,50

€