What is Lenabox straw?
It is finely ground, cut and de-dusted wheat straw packed in convenient packaging.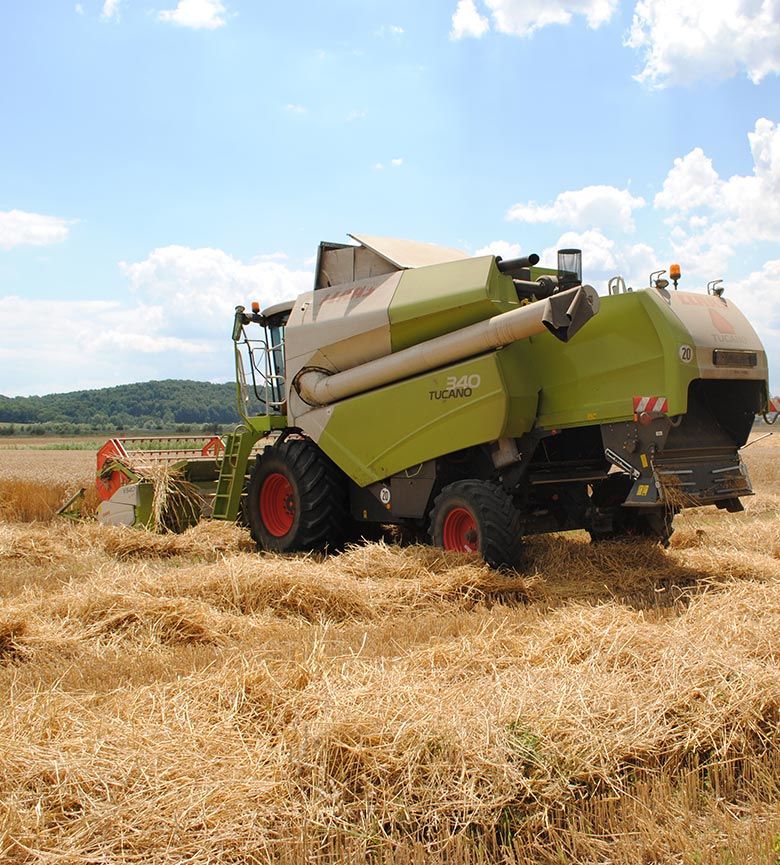 Wheat straw of highest quality
---
WHY USE LENABOX STRAW INSTEAD OF ORDINARY STRAW?
Because it is a completely natural product which improves health conditions for animals, reduces the amount of litter, has a higher moisture absorbency, reduces odours, increases digestibility, and is easily disposed by being used as fertilizer.

The process of straw bale production
Lenabox straw is a completely natural product. We use quality wheat straw, harvested from the fields on the edges of the Pannonian Basin. On a modern production line, the straw is first ground and cut into short pieces. Compared to ordinary straw which absorbs moisture only at the ends or breaking points, cutting the straw enables moisture absorption along its entire length. Increased absorbency enables better binding of dung, which, as a result, means a smaller amount of litter is required. Due to better ammonia binding, the odours in the barn are significantly reduced.
In the following procedure the straw is de-dusted, in order to get pure straw without impurities. The reduction of dust in the barn contributes significantly to improved health of the animals. The straw is then packaged into 20-kilogram bales with dimensions of 80×40×27cm.
The bales are stacked onto a pallet and further protected from weather conditions. 18, 24 or 27 bales can be stacked on the pallet. It is recommended that the straw is kept in a dry place without exposure to direct sun. Lenabox straw is available in well-stocked stores. If Lenabox straw is not available in your area, please contact us.
The minimum order quantity for the delivery of Lenabox straw is 1 pallet (24 pieces). We have prepared special packages for smaller consumers. The half-size straw bales contain 8 kilograms of straw. For easier handling, the bales are equipped with convenient handles.

We want to provide our horses with the best litter, therefore we have been using Lenabox straw by KGS Krajnc for many years.